The Most Resilient Bollard of Its Kind on the Market Due to Its Extra-Reinforced Interior
KIBO EVO's unique design allows the bollard to be installed at a depth only slightly deeper than the height of the bollard itself.
The bollard can stop a 7.2-ton truck at 64 km/h and remain functional afterward – a result it achieved in the rigorous IWA14 impact test.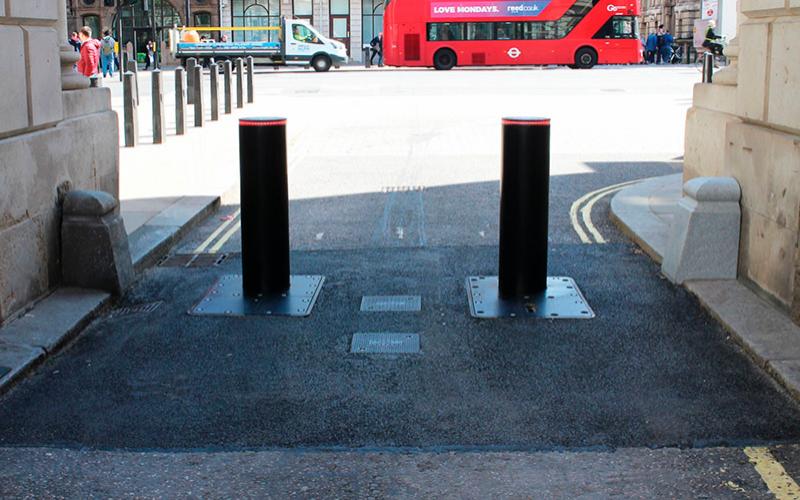 Why Choose a KIBO EVO Bollard?
Low penetration - Provides maximum standoff distance
Operational after impact - Allows access for emergency vehicles
Continued protection after impact
Reliable and easy to install
Turnkey solution
No central cylinder - contributes to strength and durability
Specifications
Raised height: 1000 mm
Diameter: 273 mm
Normal operational speed: 3-4 seconds
Options: Electromechanical, EFO (Emergency Fast Operation), LED lights option, Battery-powered emergency generator, Hydra monitoring system
Appearance: Galvanized, primed, and painted black with red reflectors. Alternative appearances and colors can be requested.
Let's have a conversation about your security needs
You are always welcome to call or write to us, whether it's for a specific offer or just for advice.
Please note, we only do repairs in Denmark.