KIBO Raptor Combines High Security with Flexibility. It Is the Most Resilient Bollard of Its Kind on the Market Due to Its Extra-Strong Interior
KIBO Raptor is both PAS 68 and ASTM tested and approved, capable of stopping a 7.5-ton truck at 80 km/h without experiencing any loss of functionality.
During the tests, a very low downward force transfer was measured, ensuring that underlying building structures are well protected in case of a collision.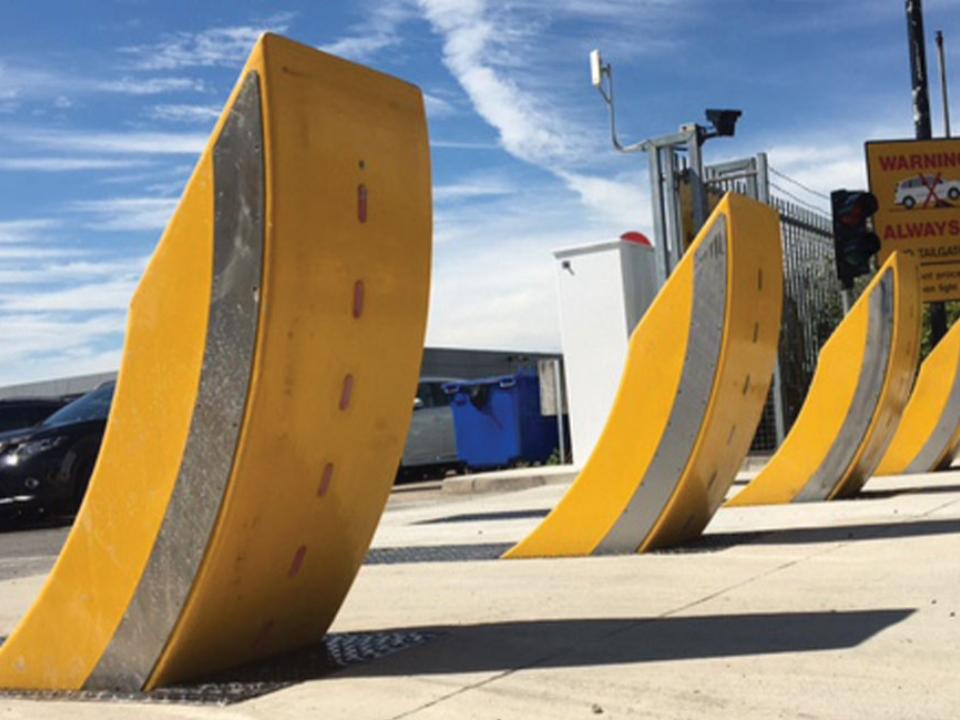 Why Choose KIBO Raptor?
Zero penetration - Provides maximum standoff distance
Operational after collisions - Allows access for emergency vehicles
Continued protection after collisions
Reliable and easy to install
Turnkey solution
Specifications
Performance:

ASTM: M50-P1 Zero penetration (SD-STD2.01 K12)
ASTM: C40 P1 Zero penetration
PAS68 Blocker/Bollard V/7500[N3]/80/90:3.3/18.9

Height (above ground): 985 mm
Width: 380 mm
Options: Emergency Fast Operation (EFO), Hydra monitoring system, Trace Heating, LED lights, Locking valve
Normal operational speed: Approximately 4-6 seconds
EFO (Emergency Fast Operation): Approximately 1.5 second
Let's have a conversation about your security needs
You are always welcome to call or write to us, whether it's for a specific offer or just for advice.
Please note, we only do repairs in Denmark.