Certified Universal Bollard for High-Security
KIBO Terra Universal has been impact tested according to the international IWA 14 standard and is approved to stop a vehicle weighing 7.2 tons at 80 km/h.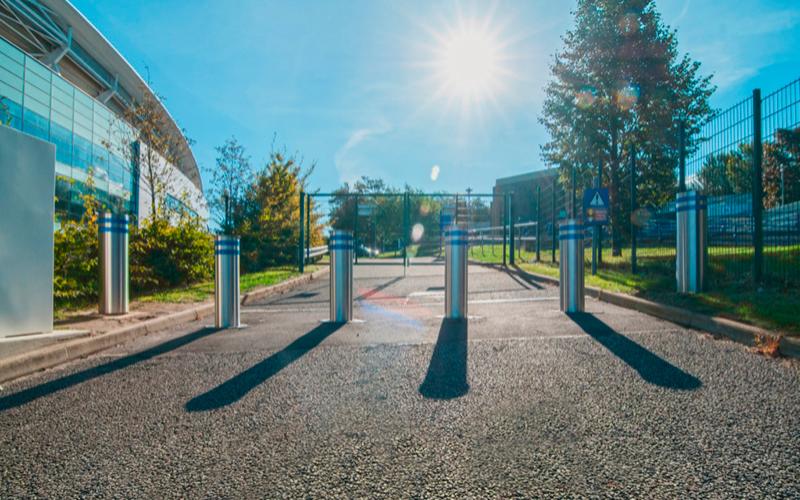 Specifications
Performance: IWA 14 V/7200[N2A]/80/90:6.3
Installation Depth: 1560mm
Raised Height: 1000mm
Design: Interchangeable covers
Material: S355 steel
Color: Standard polyester powder-coated finish. Covers available in either powder-coated or stainless steel. Top plate can be coated with non-slip paint.
Options: Accumulator battery with power failure mode (EFO - Emergency Fast Operation); manual operation, hand pump, high-security cabinet, alarms
Safety: Safety road loops, photocells, LED traffic lights, flashing lights, audible alarm
Normal Operation Speed: 6-10 seconds, depending on configuration
EFO Speed: Up to 3 seconds, depending on configuration
Operating Cycle: 100%
Control System: The programmable logic controller (PLC) with built-in safety features accepts input from access control systems, including access cards, voice control, etc.
Standard remote control unit included.
Let's have a conversation about your security needs
You are always welcome to call or write to us, whether it's for a specific offer or just for advice.
Please note, we only do repairs in Denmark.