Jewelry Store
Security for Juvelen Jewelry Store
Industry
Jewelers and Jewelry Stores
Deliveries
checkRolling Grille

checkVideo Surveillance (CCTV)

checkInsurance-Approved Alarm System
Need for Comprehensive Security for Jewelry Store
When Janni Kærsig and Tommy Andersen were opening their new jewelry store, Juvelen, in Støvring, they needed comprehensive security for the entire store.
The security of the jewelry store was done in close collaboration with the Guldsmedefagets Fællesråd (Goldsmith Profession's Joint Council) and Special Risk Forsikringsformidling (Special Risk Insurance Brokerage).
Our security consultant, Michael Henriksen, visited the jewelry store to determine its security needs.
To protect Juvelen from burglary and theft, we installed rolling grilles on the windows, video surveillance, and an insurance-approved alarm system.
You can find more information about Juvelen on their Facebook page
"It was a pleasure to have KIBO in the store - they are professionals and passionate about what they do."
– Janni & Henriette, Juvelen
In the video, you can see how we have assisted in securing the jewelry store Juvelen.
Rolling grilles on the windows provide security for the jewelry store Juvelen against break-ins.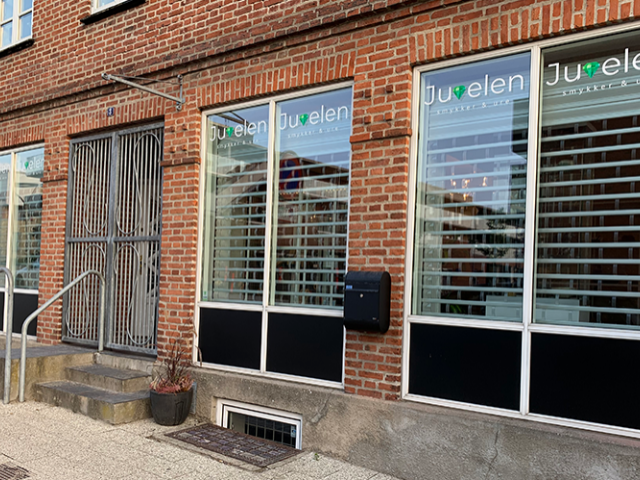 The video surveillance system keeps an eye on everything that happens in the jewelry store.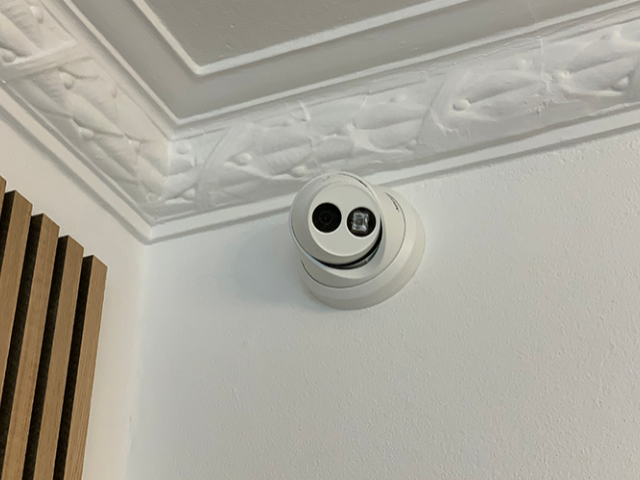 Our security consultant, Michael Henriksen, is here to show Janni and Henriette how the alarm system works.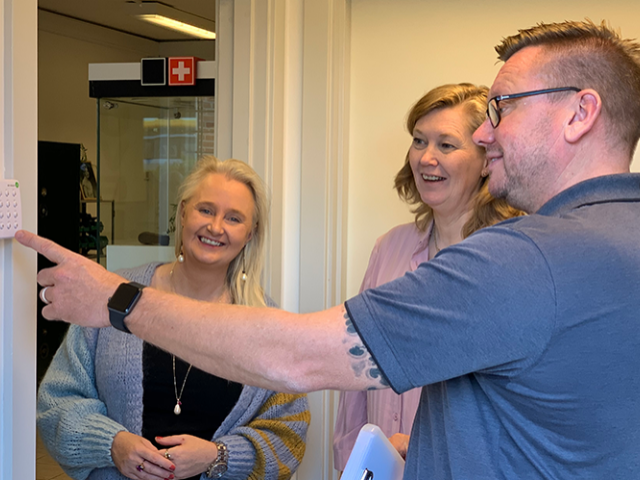 Should We Also Help Secure Your Jewelry Store or Jewelry Shop?
We offer security solutions using:
Rolling Grilles
Alarm Systems
Video Surveillance
Fog Security
Service Agreements
If you have any questions or need further information, you can contact our security consultant, Michael Henriksen, at phone 31 69 54 12 or email: mim@kibo.dk.
Let's have a conversation about your security needs
You are always welcome to call or write to us, whether it's for a specific offer or just for advice.
Please note, we only do repairs in Denmark.