Security for Companies in Manufacturing & Industry
Manufacturing and industrial companies have particularly high security requirements.
This involves securing administration, storage, and production areas against issues such as break-ins and fires. Additionally, it's essential to ensure the smooth operation of the company and that employees feel safe. This requires the right security solutions.
For manufacturing and industrial companies, it's highly business-critical when the perimeter is open. The longer there is free access, the more it costs.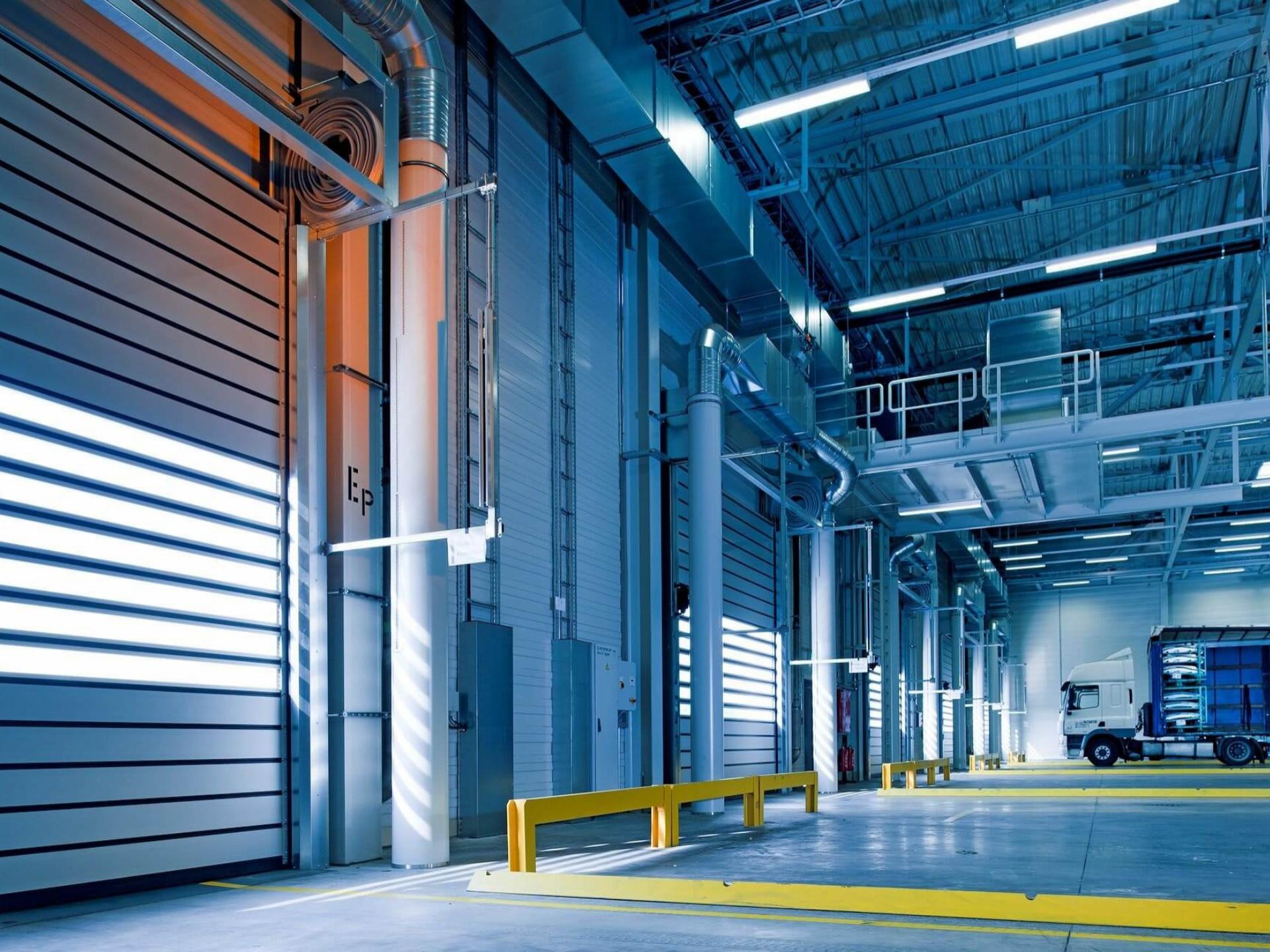 Security Against Break-Ins in Manufacturing and Industrial Companies
Naturally, you want to effectively secure your company against break-ins, whether it's in production or industry. In addition to security solutions such as fences and gates, many of our industrial customers complement them with electronic surveillance, such as alarm systems and access control.
Perhaps you need special security for certain areas? Maybe you need to integrate an alarm system with existing access control and monitoring? Or perhaps you need the alarm to be activated in the administration area while work is ongoing in production? We create security solutions that consider your company's specific type and risk profile.
Create Security with Access Control and Camera Surveillance
As an industrial company, there are several regulatory requirements that are essential to meet. Not only to secure employees and assets but also to ensure the company's continued existence.
With access control and camera surveillance, you can meet these requirements, provide security for employees, and keep unwanted guests out. You can choose to secure the entire company or only particularly vulnerable areas such as server rooms or production facilities. Visible signage about surveillance often has a preventive effect against break-ins and vandalism.
Protect Doors and Loading Ramps from Collisions
For the protection of loading ramps and doors, we offer the Loading Dock Protector.
With the Loading Dock Protector, you can:
Avoid expenses from collision-damaged loading ramps or doors
Prevent workplace accidents
Avoid downtime and operational losses
Prevent workplace accidents, collision-damaged loading ramps or doors, and operational downtime with the Loading Dock Protector.
We offer both standard solutions and security solutions tailored to your specific needs. Regardless of your requirements, we can help keep unwanted guests out and valuables in with a combination of electronic surveillance such as access control, alarms, license plate recognition og video surveillance (CCTV), as well as mechanical security såsom fences, gates, bollards and the Loading Dock Protector.
Our security solutions can easily integrate with existing systems or be installed as standalone solutions.
Need Extra High security?
If you require extra-high security, we also offer certified security solutions capable of withstanding vehicle attacks of up to 7.5 tons at 80 km/h.
Furthermore, we offer a wide range of service agreements. With a service agreement, you are guaranteed that your company complies with the legal requirements for security, that the security continues to function, and that the investment's lifespan is extended.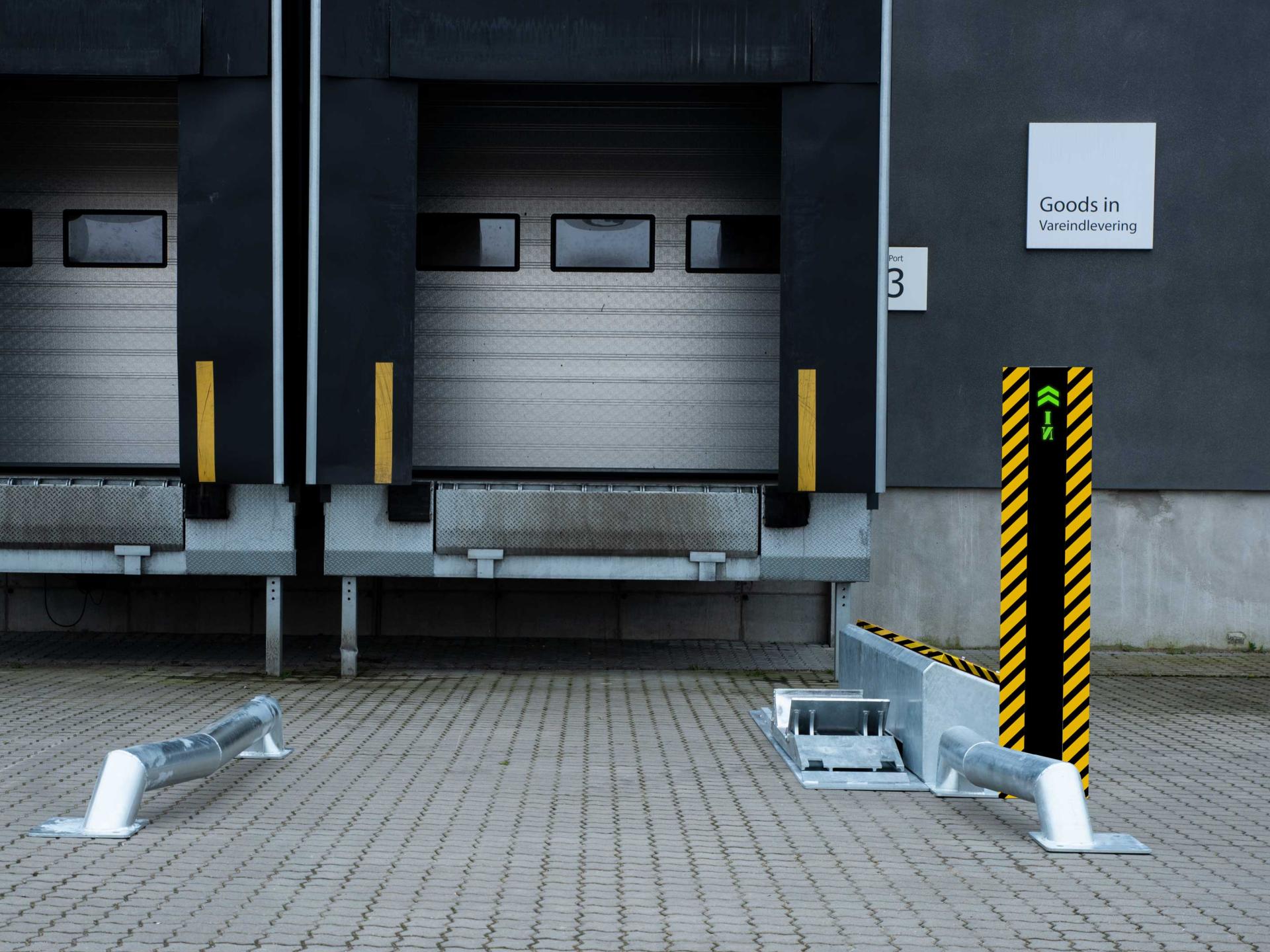 For Production and Industry, We Offer
Let's have a conversation about your security needs
You are always welcome to call or write to us, whether it's for a specific offer or just for advice.
Please note, we only do repairs in Denmark.