Torshavn
Security of a Police Station in the Faroe Islands
Deliveries
checkWelded Mesh Fencing

checkEmergency Gate

checkEmergency Fence Gate

checkPedestrian Gate

checkRapid Folding Gate HFP 10

checkAccess Control

checkVideo Surveillance (CCTV)

checkAlarm System

checkPanic Alarms

checkIntercom - Indoor and Outdoor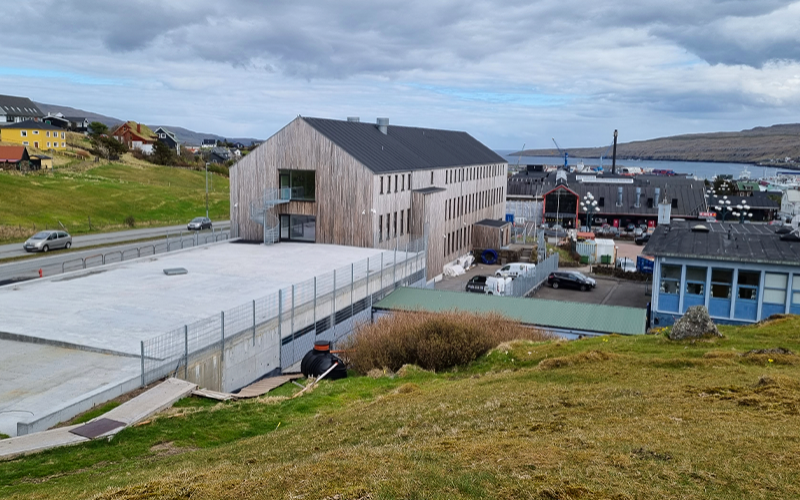 In the Faroe Islands, the work conditions are excellent with snow, sun, and a beautiful view.
The Faroe Islands Police are building a new police station in Torshavn. An additional floor, new installations, and the establishment of a parking deck over the existing parking house are required. That's why we've been assigned the task with Ommen A/S as the main contractor.
From KIBO, project manager Henrik Mikkelsen and installers Carsten Uth and Bo Risbjerg Nytoft are in the process of setting up the mechanical security for the police station.
Subsequently, the installation of electronic surveillance solutions can begin, where various alarms and monitoring systems will be set up. Thomas Rasmussen, Dennis Bøg, and Michael Frøjk are responsible for this.
Carsten Uth and Bo Risbjerg Nytoft unpack materials on the parking deck. The materials are sorted and then carried to where they are needed on the fence line.
Michael Frøjk and Dennis Bøg are installing electronic surveillance at the police station.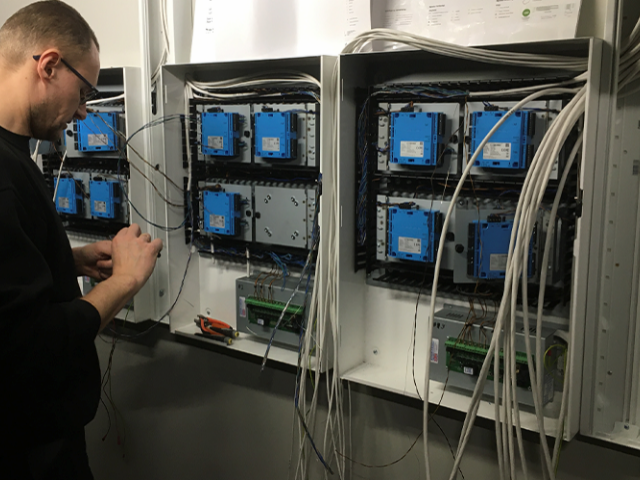 Security for a Public Institution with High Security Requirements - Both Indoors and Outdoors
The project includes the enclosure of a two-story parking structure with a welded mesh fence SGH 30, including an emergency gate and an emergency door, a pedestrian gate with an electric lock, and an automatic rapid folding gate HFP 10. Additionally, a partition wall will be set up in the welded mesh fence SGH 36 with a pedestrian gate for access control (ADK) in the server room in the basement.
In addition to fence and gate installation, we are implementing surveillance solutions such as alarms (AIA), access control (ADK), video surveillance (TVO), indoor and outdoor intercom systems, and panic alarms at the police station.
The future layout of the station's approximately 3,175 square meters (2,200 square meters are office space) will support a modern police station. There should be space for all associated functions for emergency response, detention, interrogation, administration, meeting facilities, cafeteria, and citizen service center.
There are high requirements for a good indoor climate and low energy consumption, and the police station will be supplied with district heating in the future.
The building will have a simple design with wooden cladding and roofing felt, ensuring that the modern building matches traditional Faroese building style.
A welded mesh fence SGH 30 with a height of 200 cm is being installed outside the police station.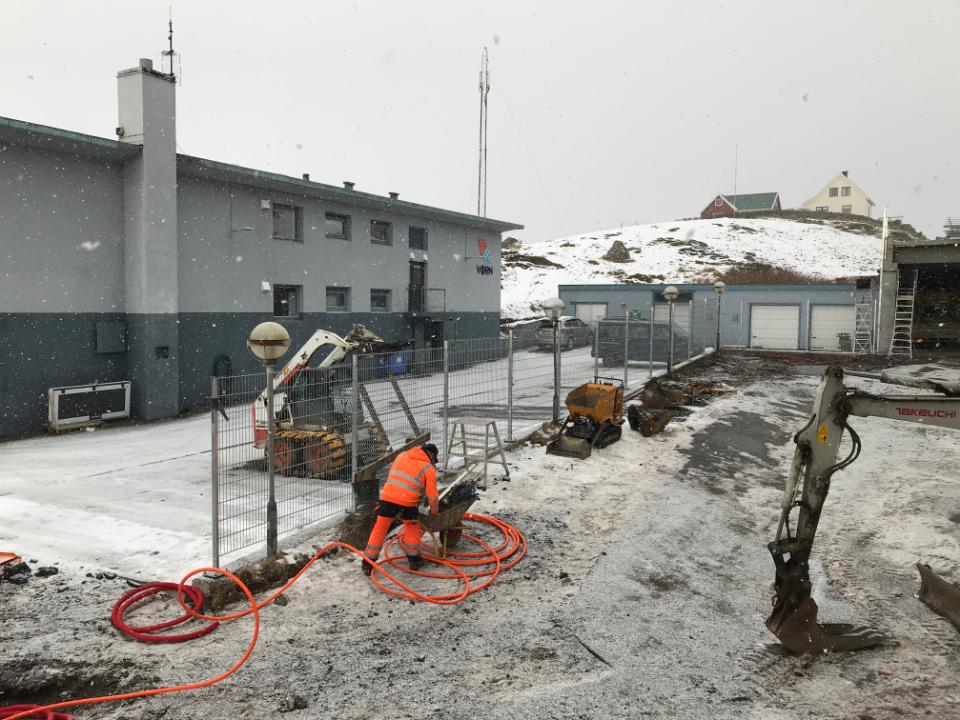 Delivery
The project was handed over at the end of May 2022 to a very satisfied customer. Now, there are just some fine-tuning and minor tasks remaining.
It has been an incredibly exciting project to be a part of. We are pleased to have had this experience and gained valuable insights from it.
We will especially miss the view and the breathtaking landscape that the Faroe Islands are known for.
For further information about the project, please contact Project Manager John Hansen at jh@kibo.dk.
Let's have a conversation about your security needs
You are always welcome to call or write to us, whether it's for a specific offer or just for advice.
Please note, we only do repairs in Denmark.