Permanent or Temporary Vehicle Barrier
CHICANE is an elliptical concrete bollard that can be used as both a permanent and temporary vehicle barrier.
With its concentric cone shape with weight at the bottom and lightness at the top and rounded edges, CHICANE is a friendly and inviting element that allows people to pass freely in between the rows.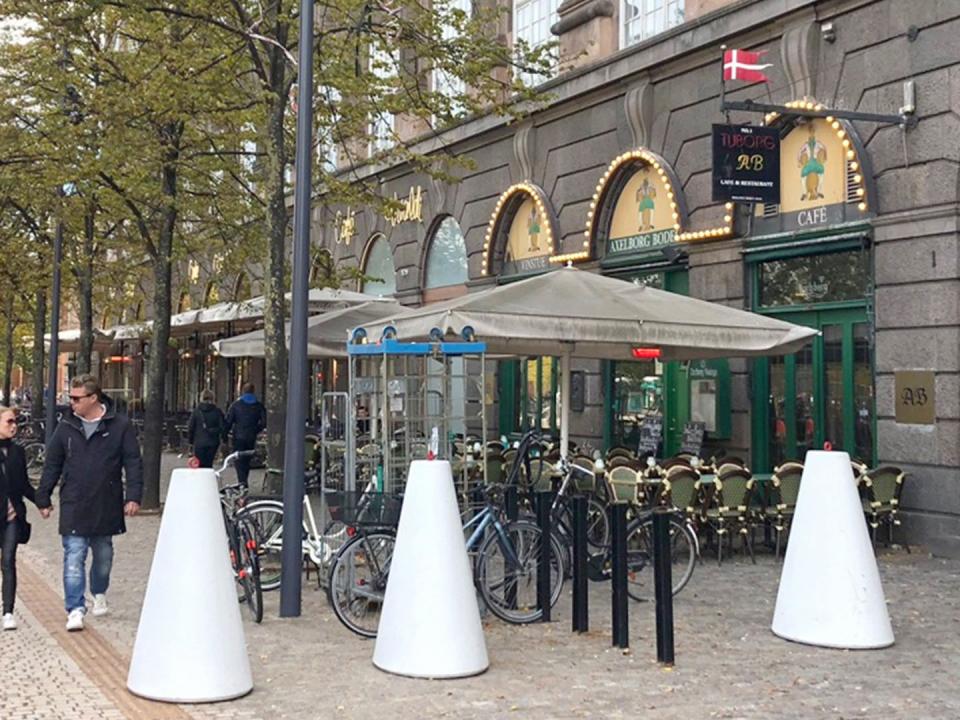 Put Your Own Mark on CHICANE
CHICANE is an elliptical cone-shaped concrete barrier. It is suitable for setting up in formations and repetitions to create access barriers.
When CHICANE is hit, it topples over and wedges itself under the vehicle. It is easy to set up and move using a built-in lifting option at the top or recesses at the bottom.
If you wish, CHICANE can be delivered with a cover of your choice.
Contact us for more information
Specifications
Weight: 600 kg
Placed directly on the ground
M16 lifting thread at the top
Dimensions: Ø230/670-1020 x 1000 mm
Can be decorated with a cover of your choice
Download Product Datasheet
Click on the product datasheet to read more details about the product.
Let's have a conversation about your security needs
You are always welcome to call or write to us, whether it's for a specific offer or just for advice.
Please note, we only do repairs in Denmark.