Control the Traffic to and from Your Area
Use our mobile road blocker when you need a temporary blockade to stop and/or control vehicular traffic along a road.
The road blocker is an ideal solution for tasks such as roadwork, temporary road closure, and special events and occasions.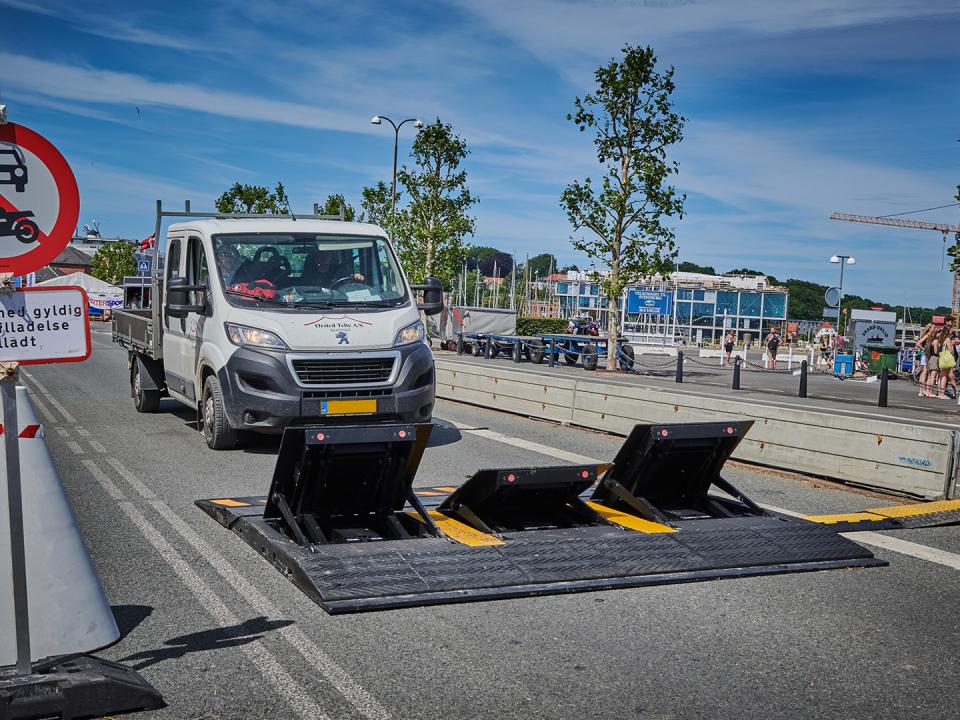 Highlighted Features
Highly mobile - no ground connection required
Quick and easy installation (less than 30 minutes)
Manual release in case of power failure
ASTM F2656/F2656M-18a certified
IWA 14-1:2013 certified
Download Product Datasheet
Click on the product sheet to read more details about the product.
Let's have a conversation about your security needs
You are always welcome to call or write to us, whether it's for a specific offer or just for advice.
Please note, we only do repairs in Denmark.