Port Security and ISPS Compliance
Our security solutions are designed to create a safe environment for our clients - and our clients' clients.
With over 30 years of experience in the industry, we understand that there are unique security requirements and safety challenges in ports - regardless of the size and purpose of the harbor.
Whether it's a large commercial port handling cargo or a smaller marina catering to passengers, there is a need to protect ships, goods, and facilities from theft and vandalism.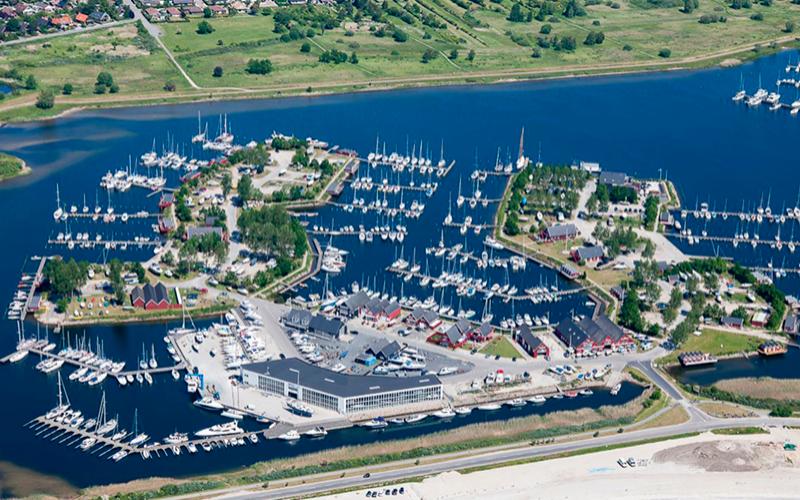 Solutions Tailored to the Risk Profile
No two ports are the same, but all Danish ports are subject to international rules for port security against terrorism - also known as ISPS (International Ship and Port Facility Security).
Therefore, the security solution should always align with the individual port's risk profile.
Optimizing Port Operations
Port security is about ensuring that security solutions contribute to the efficiency of port operations.
By complying with stringent ISPS regulations, daily routines are automated. Consequently, there are potential savings in terms of manpower, which would typically be required to maintain an effective port watch.
Port Security as a Competitive Advantage
Port security offers a wide range of advantages, both for major commercial ports and smaller marinas.
Securing the port helps prevent theft and vandalism, which is an ongoing issue. Additionally, ISPS port security contributes to fewer accidents, as only personnel familiar with port activities are allowed in restricted areas.
According to the Regulation, Paragraph 4, the following security levels apply to ports::
Security Level 1:: Adequate, minimal protection/security measures must be maintained at all times.
Security Level 2: Adequate, additional protection/security measures must be maintained for a period due to increased risk of a security-related incident.
Security Level 3: Additional specific protection/security measures must be maintained for a limited period if a security-related incident is likely or imminent, even if the specific target may not be identified.
Port Security at KIBO
We offer all the necessary security solutions for ports, including:
Fences, Gates, and Pedestrian Gates
- ensuring that mechanical security complies with applicable requirements and regulations
Access Control, Video, and Intercom Systems
- control access and monitor the port area 24/7
Consultation
- we are always ready to provide assistance and guidance within the applicable ISPS and port security requirements
Enhanced Facilities for Fishing, Fishery, and Associated Industries
Skagen Harbor has expanded with 190,000 square meters of new land area and 1,050 meters of new quay.
The harbor expansion is designed to provide a significant boost by creating improved conditions for Skagen Harbor's core business sectors: fishing, fishery, and associated industries.
Security Needs Reflected in Security Requirements
Danish ports are required to adhere to the ISPS regulations (International Ship and Port Facility Security). This imposes specific requirements on the security of port areas and vessels.
Let's have a conversation about your security needs
You are always welcome to call or write to us, whether it's for a specific offer or just for advice.
Please note, we only do repairs in Denmark.