"It has been nice working with KIBO's installers who have been self-reliant on a very large site and delivered a good product with great focus on quality & appearance." - Project Manager Frederik Dahl Antoniosen.
KIBO crew'et klar til at gå igang med arbejdet.
In collaboration with M.J. ERIKSSON A/S, we have been working on the major development on Egedesvej in Lille Skensved for the past year, where three large logistics halls have been built for companies such as Bring Danmark, Movianto and BHS Logistics.
Through M.J. ERIKSSON A/S, we have provided the following:
1 Custom-Made Cantilever Sliding Gate with a Massive 19-Meter Opening (!)
The construction is well underway - here, High-Speed Folding Doors HFP10 are being installed.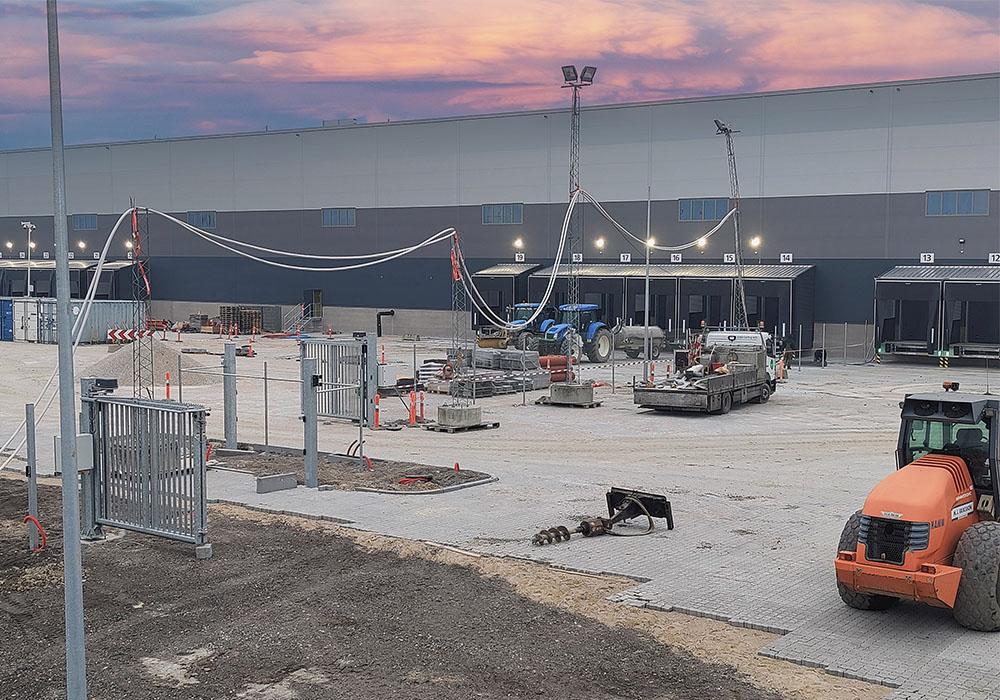 We are proud to have been part of this exciting project. The collaboration has worked very well, and Project Manager Frederik Dahl Antoniosen states::
"In collaboration with KIBO Sikring, the installers and their support team have shown great flexibility and an understanding of finding good solutions and adapting the project as construction progresse.", - Project Manager Frederik Dahl Antoniosen.
In the gallery below, you can see some pictures of the impressive result.
Staircase made from panels of steel mesh fencing and a GLÅ 30 pedestrian gate.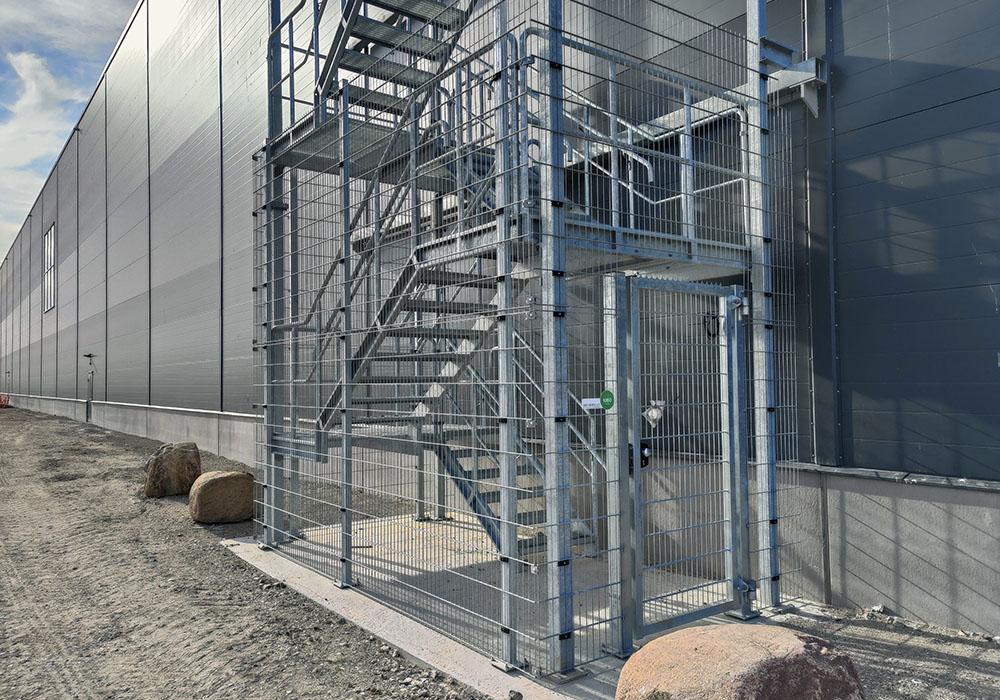 SKP400e sliding gate and GLÅ30 pedestrian gate are both filled with balusters.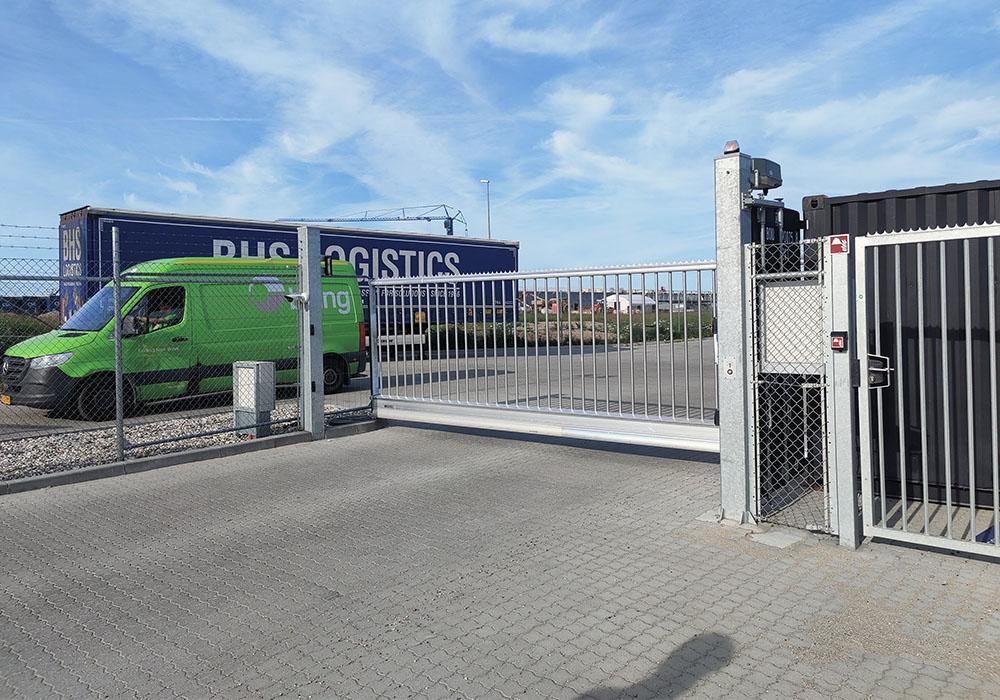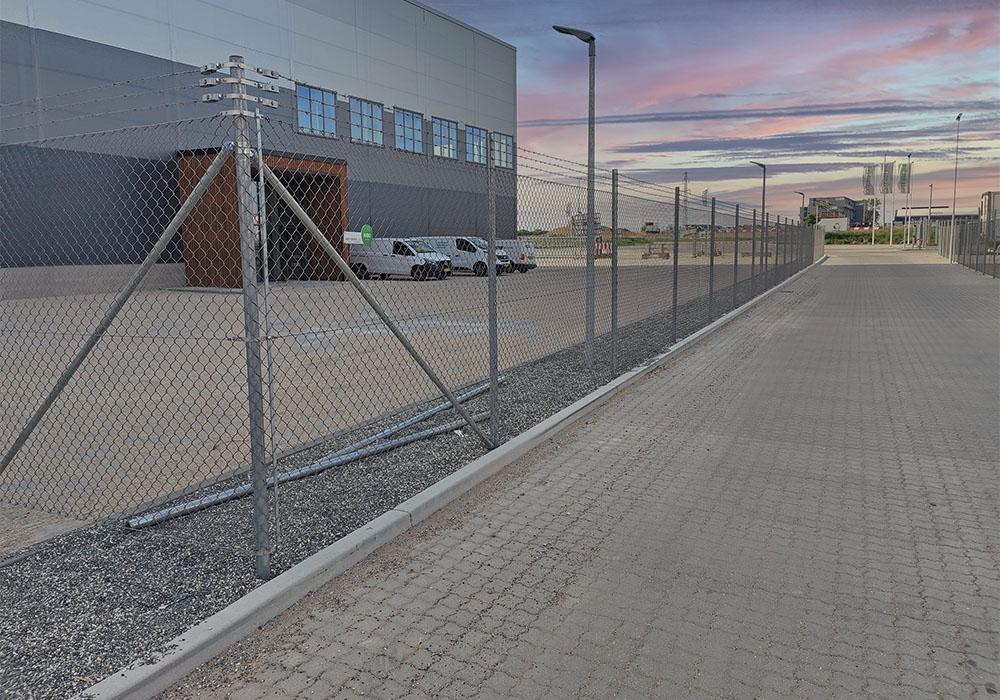 Swing Gate SVP 30 with mesh.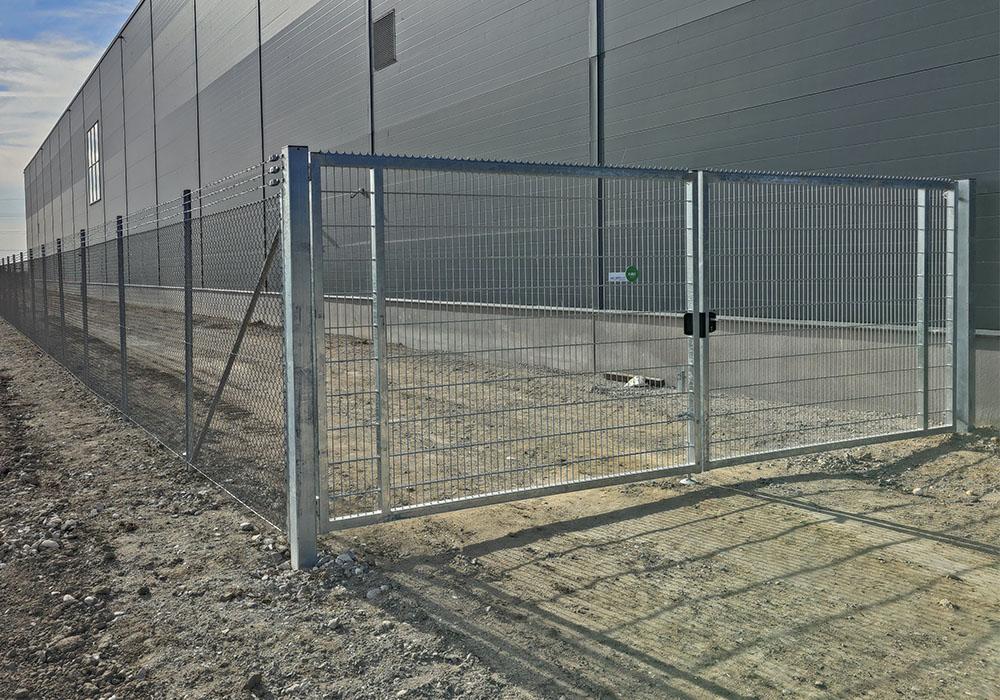 Let's have a conversation about your security needs
You are always welcome to call or write to us, whether it's for a specific offer or just for advice.
Please note, we only do repairs in Denmark.