Specially Designed Solution for Event Security
Event-Defender is a modular mobile security solution designed for road closures during large events.
Event-Defender has been SGS-TÜV SAAR tested and SK1B certified, capable of stopping a 7.5-ton truck at 55 km/h. This makes the product one of the most effective mobile security measures available.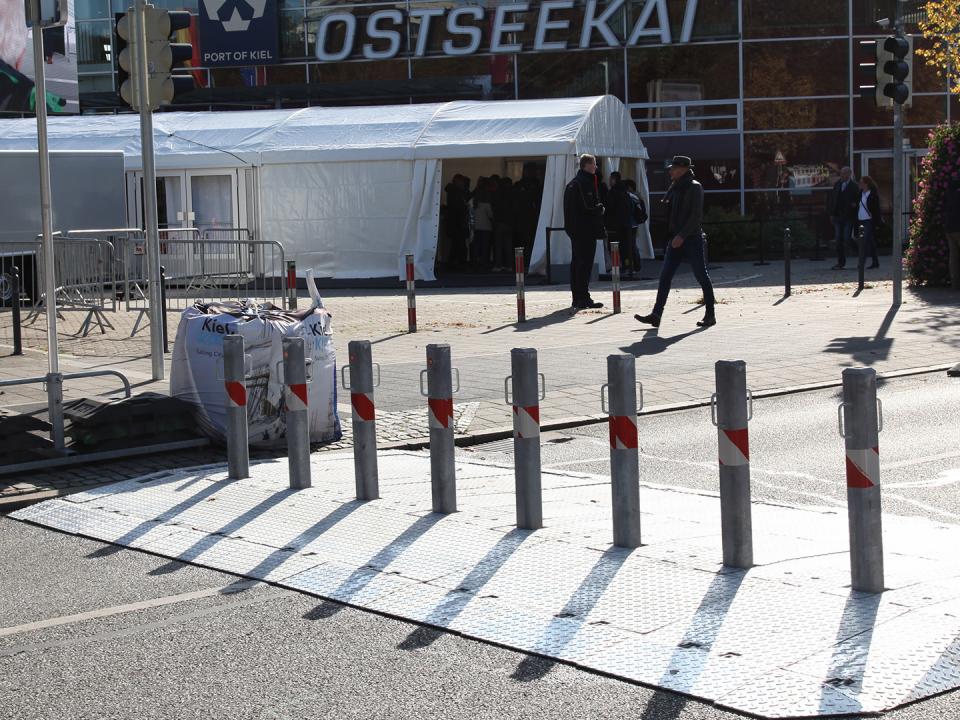 Modular Solution for Event Security
Event-Defender consists of individual modules that can be assembled as needed, making it easy to scale the solution up or down according to your requirements.
Event-Defender doesn't require anchoring to the ground and provides escape and rescue routes with optimal width for pedestrians, cyclists, and wheelchair users.
Access for emergency vehicles can also be created in a matter of seconds, making Event-Defender ideal for securing large events.
Dimensions of Event-Defender:
1 Module: L x W x H (mm) = 3100 x 650 x 970.
Weight of 1 Module: 300 kg.
Contact us for more information
Tested and Certified Security Solution
Event-Defender has been developed in collaboration with the Police Technical Institute in Münster (PTI), where it has undergone crash testing. In June 2019, Event-Defender was SGS-TÜV SAAR tested and subsequently SK1B certified.
Download Product Datasheet
Click on the product datasheet to read more details about the product.
Let's have a conversation about your security needs
You are always welcome to call or write to us, whether it's for a specific offer or just for advice.
Please note, we only do repairs in Denmark.