Moveable Barrier with Quick Setup
KIBO Portable Barrier is designed for rapid setup and relocation, providing an opening width of 488 cm. It takes less than 15 minutes to set up the mobile barrier, and it can be placed on various surfaces, such as concrete, asphalt, or other solid, smooth, and stable surfaces.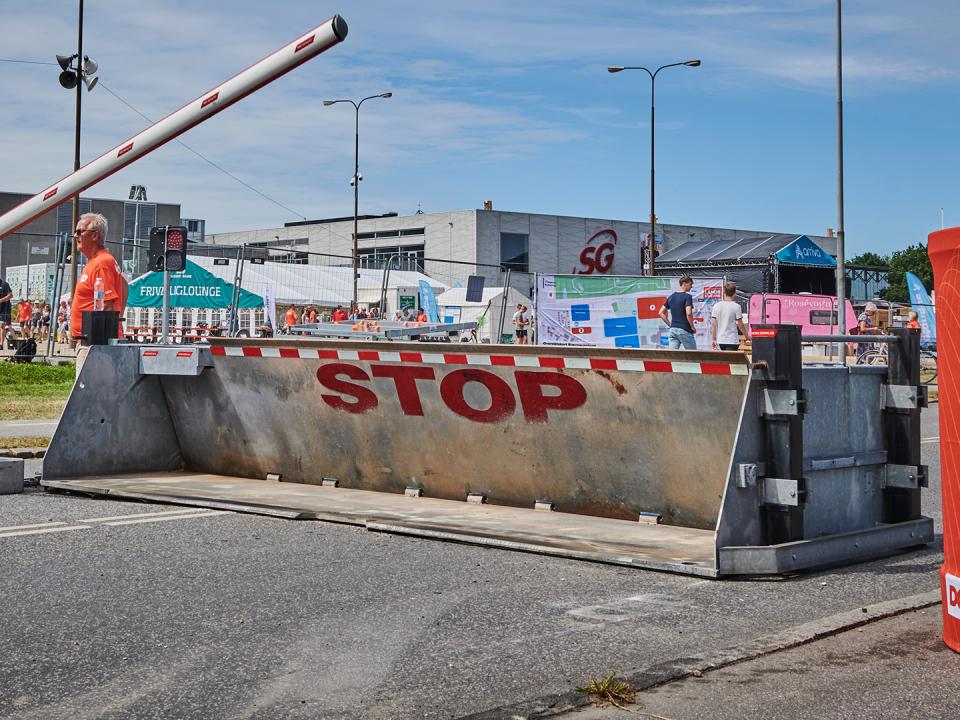 Certified Mobile Vehicle Barrier
KIBO Portable Barrier is ASTM M30 and ASTM M40 certified.

The setup of the mobile barrier is done using a hydraulic system controlled by buttons. The battery for the hydraulic system operates via power connection or solar-powered batteries.

The barrier weighs 5,534 kg, and the trailer weighs 526 kg. With a total weight of 6,060 kg, it requires more than a regular passenger car to move the trailer.

Contact us for more information
Let's have a conversation about your security needs
You are always welcome to call or write to us, whether it's for a specific offer or just for advice.
Please note, we only do repairs in Denmark.