Ideal for Sports Grounds
Sports Facilities Fence IDH 10 is the ideal fence for tennis courts, soccer fields, and sports fields of all sizes.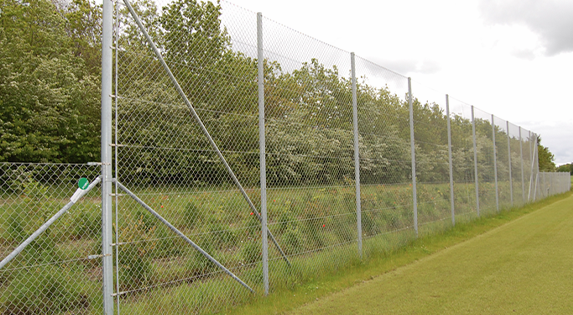 Efficient Fence Installation Without the Use of Concrete
For the installation of sports facilities fences, we can offer to drive the posts in using a Speed Piler.
This way, we can set up the fence efficiently, completely without the need for concrete.
See how cleverly it can be done in the video here.
Download Product Datasheet
Click on the product datasheet to read more details about the product.
Let's have a conversation about your security needs
You are always welcome to call or write to us, whether it's for a specific offer or just for advice.
Please note, we only do repairs in Denmark.