VESTFORSYNING HOLSTEBRO
Access Control and Mechanical Security Prevent Unauthorized Access at Vestforsyning Holstebro
Industry
Utilities
Project Start
2021
Deliveries
checkAccess Control
checkGates
checkFencing
checkService Agreement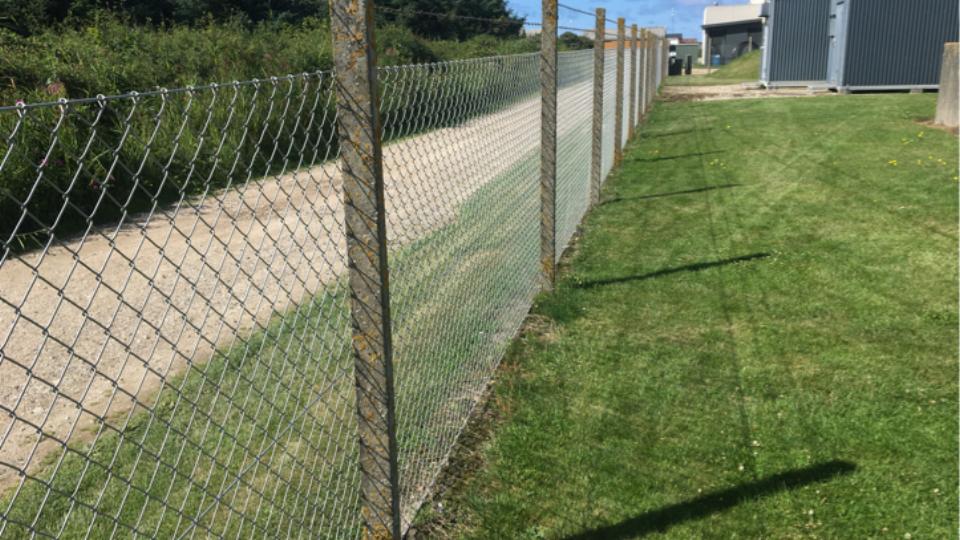 Vestforsyningen is a multi-utility company based in Holstebro.
Their main tasks include supplying electricity, water, heat, and wastewater treatment. With the many unmanned facilities and stations they operate, they have a special need for security.
"Our need for perimeter security is primarily to prevent unauthorized individuals from getting injured. We have many steep slopes and basins that people should not climb up or fall into. Therefore, it's reassuring to know that security is top-notch."
– Jørgen Ishøi, Department Manager/Chief Engineer at Vestforsyning Holstebro
In addition to mechanical security, Vestforsyning Holstebro has surveillance and alarms at unmanned locations:
"It provides peace of mind to always be able to see that the gates at the various entrances are closed," says Jørgen Ishøi.
Mechanical Security, Service, and Fence Inspections:
We have delivered three automatic gates and fences to all six wastewater treatment plants and pumping stations of Vestforsyning. In addition, we provide service for the gates to ensure they operate without issues and conduct fence inspections, where we go through the fence line once a year.
"It's reassuring to have inspection and service agreements for our fences and gates so that we can proactively address any damage. The way KIBO addresses our security needs works really well. After each fence inspection, I receive a report indicating areas that need attention," adds Jørgen Ishøi.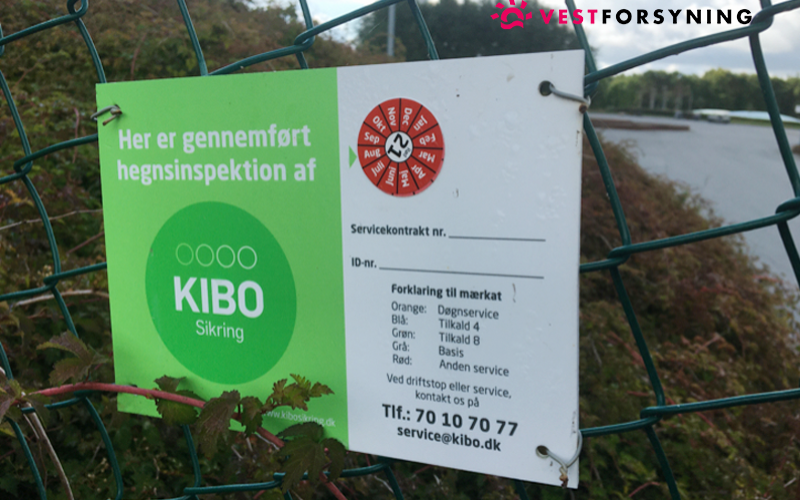 Access control - a Worthwhile Investment
The automatic sliding gate are equipped with access control, which allows easy opening and closing of the gate for staff and guests on the site via SMS or a mobile app.
"Access control has been a really good investment for us. Now, we don't need everyone who requires access to have a remote control. We can easily grant access to staff or technicians who need to enter the location. All control is done within the app, and it's simple to assign time-limited access and remove users when they're done with their work. It's a fantastic system," says Jørgen Ishøi.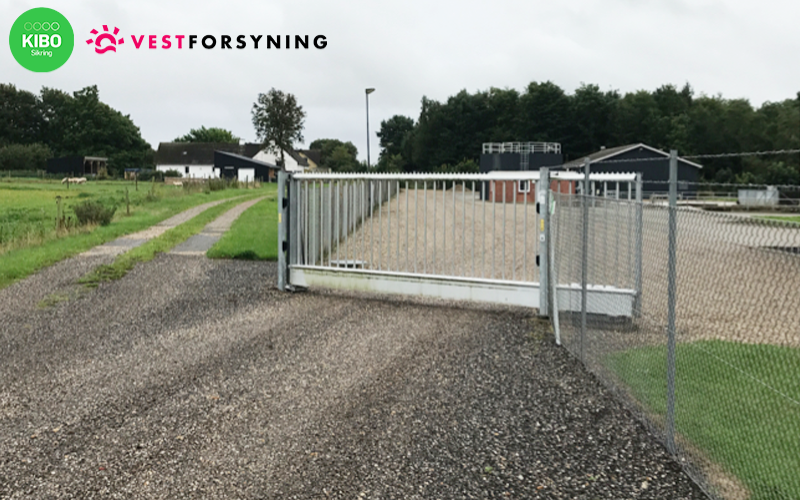 Good and Flexible Collaboration
"The collaboration with KIBO is really good, and they are very flexible. Recently, we needed to expand and relocate an existing gate. It was a significant advantage that it was KIBO who had installed the gate and thus were familiar with our systems and security requirements. I can definitely recommend KIBO to other utility companies with security needs at multiple locations,"
– Jørgen Ishøi, Department Manager/Chief Engineer at Vestforsyning Holstebro
Let's have a conversation about your security needs
You are always welcome to call or write to us, whether it's for a specific offer or just for advice.
Please note, we only do repairs in Denmark.