KIBO Commander Road Blocker Is the Ultimate Solution in Perimeter Protection and Is the Only PAS68 Barrier Capable of Stopping a 30-Ton Truck at 80 km/h
KIBO Commander Road Block is the only security barrier that has passed the toughest crash test, achieving a result of zero penetration and remaining fully operational.
With a height of 1165 mm, the Commander is an impressive barrier designed to thwart potential attacks. There simply are no other alternatives if you require the ultimate security solution.
The Commander can be raised and lowered with standard control units and can also be equipped with the Hydra monitoring system, allowing detailed interaction with the device through a simple, streamlined interface. It can also be equipped with EFO (Emergency Fast Operation).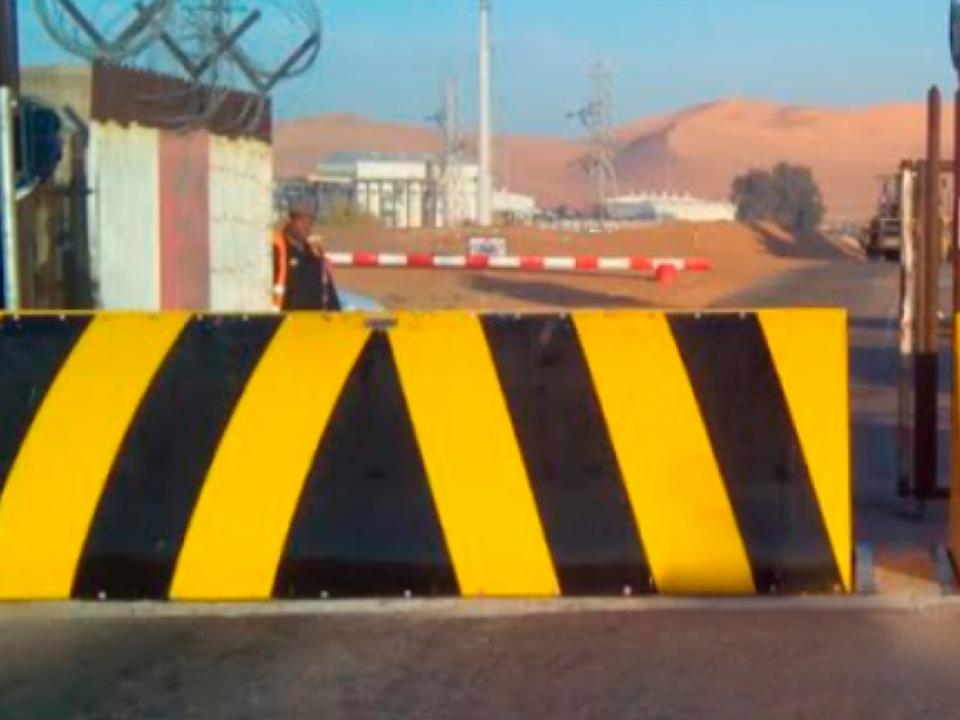 Installation Requirements
KIBO Commander Road Block requires an installation depth of approximately 1500 mm. However, its unique design eliminates the need for additional reinforcement or trenching, making the installation process straightforward and efficient.
The Commander requires the installation of a control cabinet, detection loops, and drainage for the device to function and communicate effectively. Our installers ensure that everything is installed in accordance with the installation requirements and your expectations.
Specifications
Performance: Retractable road block, V/30000[N3]/80/90:0.0/6.85
Height (above ground): 1165 mm
Width: 4000 mm; Can secure an opening of up to 6400 mm. Other widths are available.
Options: EFO (Emergency Fast Operation), Hydra monitoring system, LED lights in front, Inspection lid with lock, Locking valve
Normal operation time: Approximately 6 seconds
EFO speed (Emergency Fast Operation): Approximately 1.8 seconds
Why Choose KIBO Commander Road Block?
Zero penetration - Provides maximum stand-off distance
Operational after collisions - Allows access for rescue vehicles
Continuous protection after collisions
The strongest road block in its class
Reliable and easy to install
Turnkey solution
Let's have a conversation about your security needs
You are always welcome to call or write to us, whether it's for a specific offer or just for advice.
Please note, we only do repairs in Denmark.