KIBO Road Blocker Is the Perfect Solution for Medium to High-Security Installations Requiring a High-Caliber Preventive Measure
When fully raised, the Road Blocker stands between 880 mm and 1165 mm above the ground and can stop a 7.5-ton truck at 80 km/h.
Thanks to its robust design, the Road Blocker will still provide protection after collisions.
KIBO Road Block can be raised and lowered using standard control units and can also be equipped with the Hydra monitoring system, enabling detailed interaction with the device through a simple, streamlined interface. Additionally, the roadblock can be equipped with Emergency Fast Operation (EFO).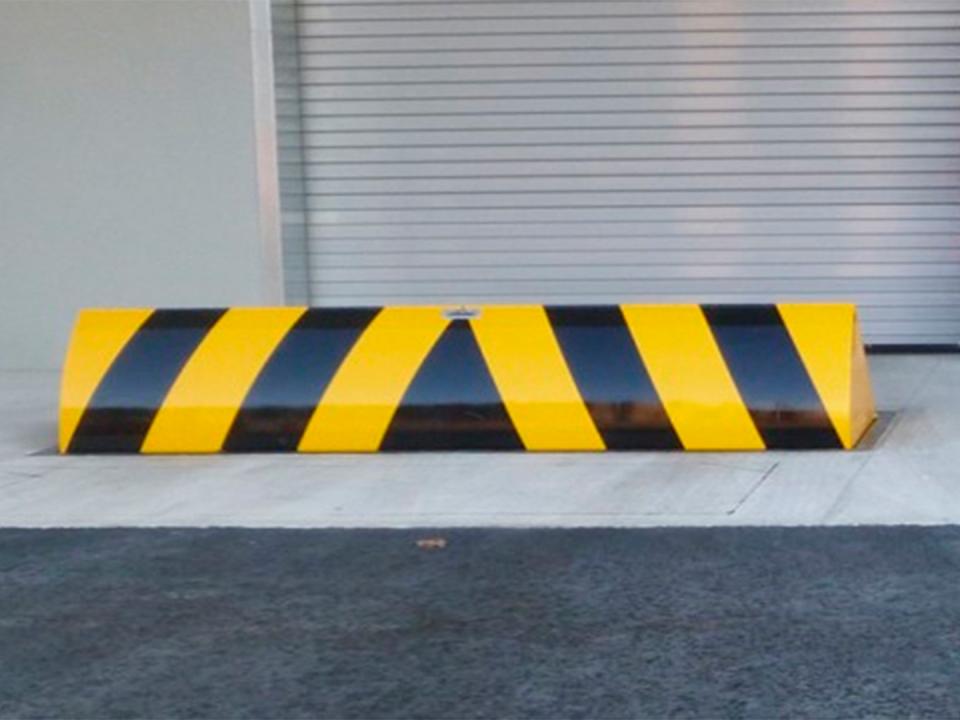 Installation Requirements
KIBO Road Block requires an installation depth of 1180 mm to 1500 mm. However, its unique design eliminates the need for trapdoors or extra reinforcement, making the installation both straightforward and efficient.
The roadblocker necessitates the installation of a corresponding control cabinet, detection loops, and drainage for the unit to function and communicate. Our installers will ensure that everything is installed in accordance with the installation requirements and your expectations.
If you require a less intrusive but still robust high-security solution, we can recommend KIBO Matador 3 or KIBO Raptor. If you need the ultimate high-security solution, our KIBO Commander, capable of stopping a 30-ton vehicle at 80 km/h, is the only choice.
The standard color scheme for the roadblock is yellow with black stripes, making it highly visible.
Specifications
Performance: Retractable road block; 880 –

PAS68: V/7500[N2]/80/90:0/25 4000 x 1200 –
PAS68: V/7500(N3)/80/90:0.0/14.34000 x 1200 – US K12

Height (above ground): 880 RB: 880mm, 1200 RB: 1165mm
Width: 4000mm; Can secure an opening of up to 6400m
Options: EFO (Emergency Fast Operation), Hydra monitoring system, LED lights in front, Inspection lid with locking valve, Locking valve
Normal operation time: Approximately 6 seconds
EFO speed (Emergency Fast Operation): 880 RB: Approximately 1.5 seconds
Why Choose KIBO Road Block?
Zero penetration - Provides maximum standoff distance
Operational after collision - Allows access for emergency vehicles
Continued protection after collision
Reliable and easy to install
Turnkey solution
Let's have a conversation about your security needs
You are always welcome to call or write to us, whether it's for a specific offer or just for advice.
Please note, we only do repairs in Denmark.