The Ground-Running Sliding Gate Is PAS 68 Certified and Stops a 7.5-Ton Vehicle at 80 km/h
During the test, the gate stopped the vehicle with a zero penetration result. The gate remained fully functional after the collision.
KIBO Terra is thus the only high-security gate in the world to have passed the PAS 68 crash test in a semi-open position.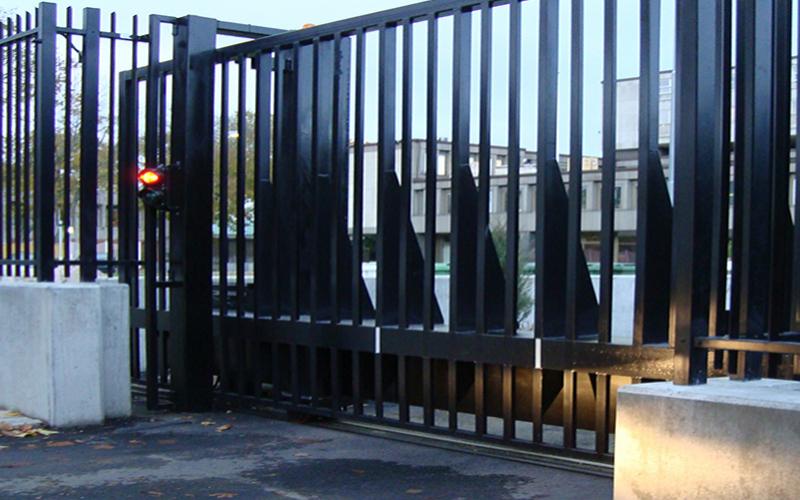 Specifications
Performance: IWA 14 Classification Code: V Sliding Gate V/7200[N2A]/64/90:1.8
Width: Up to 8000mm
Standard Height: 2400mm
Variable Height: 3000mm
IWA 14 Tested Dimensions: Width: 8000mm, Height 3000 mm
Construction: Welded steel
Finish: Sandblasted, galvanized, primed, and powder-coated
Options: UPS (Uninterrupted Power Supply), EFO (Extra Fast Operation), Disengagement Device, Manual Control, High-Security Cabinet, Alarms
Security: Safety Edges, Detection Loops, Photocells, Front LED Lights, Beacons, Audible Alarm
Normal Operating Speed: 250mm per second – depending on configuration
EFO Operating Speed: 600mm per second – depending on configuration
Operating Cycle: 100%
Supplied as standard with a remote control unit.
Let's have a conversation about your security needs
You are always welcome to call or write to us, whether it's for a specific offer or just for advice.
Please note, we only do repairs in Denmark.