The Folding Gate Is IWA-14 Certified and Stops a 7.2-Ton Truck at 48 km/h
KIBO Terra folding gate is easy to install and easy to maintain.
The normal operating speed of the gate is 6-15 seconds - depending on configuration.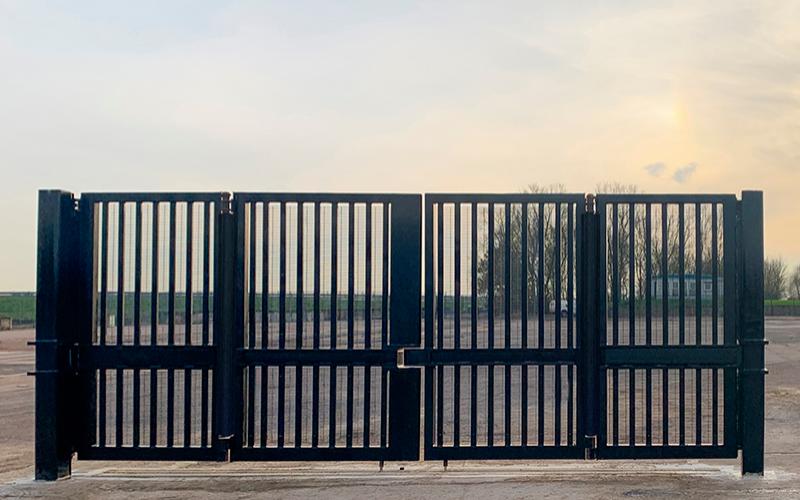 Specifications
Performance: IWA 14 Classification Code: V Hinged Gate /7200(N2)/48/90:0.2

IWA 14 Tested Dimensions: Width: 6000mm, height 2400mm

Construction: Welded steel

Finish: Sandblasted, galvanized, primed, and powder-coated

Options: Accumulator (many options in power failure mode), High-Security Cabinet, Alarms

Security: Safety Edge Strips, Detection Loops, Photocells, Beacons, Audible Alarm

Operating Cycle: 100%
Let's have a conversation about your security needs
You are always welcome to call or write to us, whether it's for a specific offer or just for advice.
Please note, we only do repairs in Denmark.