Make Gate Access Control Easy and Convenient
With automatic license plate recognition, you can easily and quickly grant access to employees and guests. You have full control over who enters through your gate - and when.
Your Benefits
With license plate recognition, you can, among other things:
See who is in front of your gate
Grant/deny access via app or browser
Grant access to vehicles during specific time periods
Get an overview of events directly from the app
License Plate Recognition with Vanderbilt Industries ACT365
We use Vanderbilt Industries ACT365, which is one of the best access control systems in the industry.
Our network cameras recognize and register vehicles based on license plates. This makes it easy to keep track of when a vehicle enters your area and when it leaves.
With license plate recognition cameras, you get:
User-friendly access control with the option for video surveillance.

Fast and efficient access control for your gate.

View recordings and live events directly in the app or on a computer.

Grant access to guests or contractors during specific time periods with a sent code.
We Are a Vanderbilt Industries Gold Partner
As one of the few companies in Denmark, we are proud to be a Vanderbilt Industries Gold Partner.
Our status as a Vanderbilt Gold Partner is your guarantee that you are dealing with an exceptionally skilled installer with in-depth knowledge of all the products.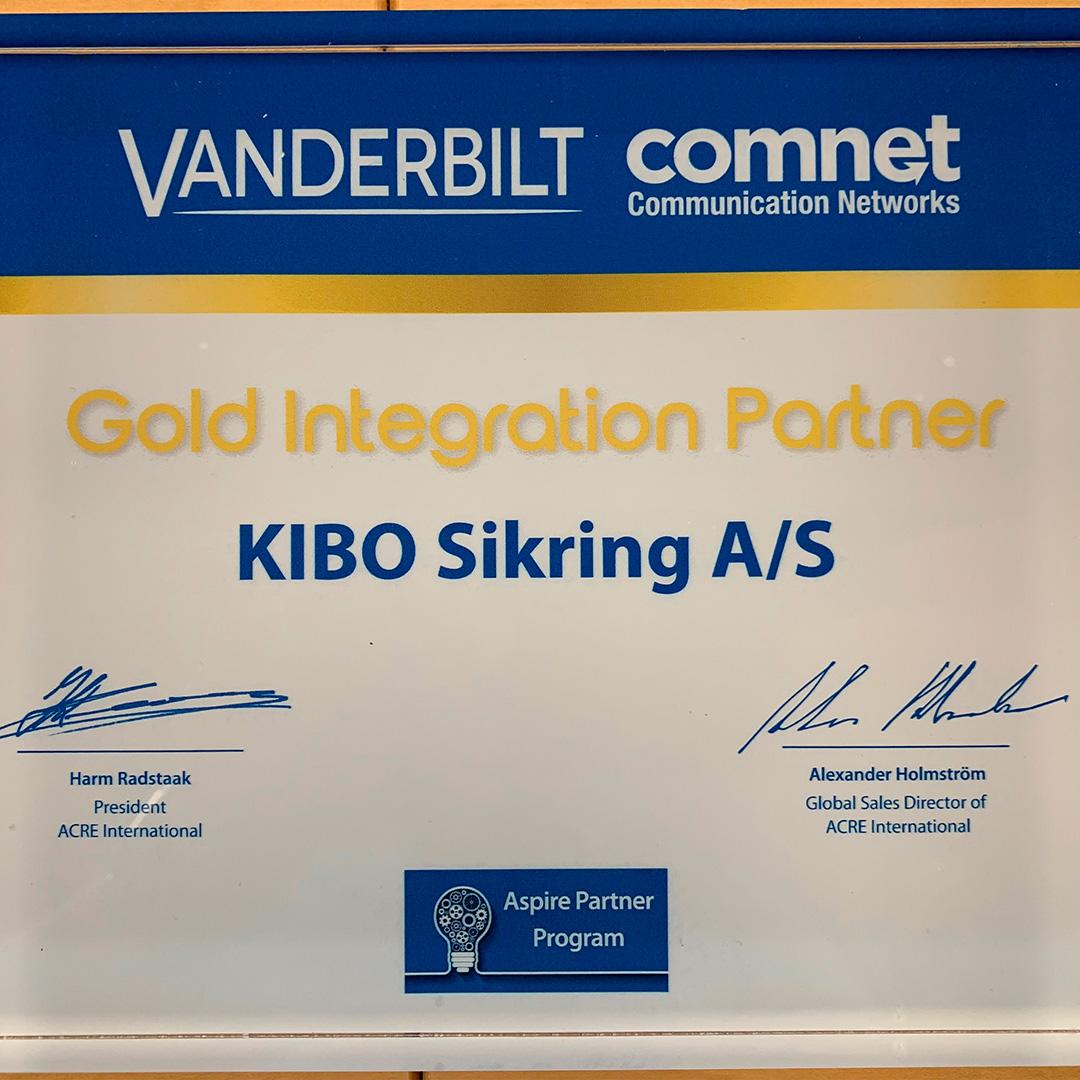 Let's have a conversation about your security needs
You are always welcome to call or write to us, whether it's for a specific offer or just for advice.
Please note, we only do repairs in Denmark.