Visible Video Surveillance Reduces the Risk of Break-Ins in Industry and Business
Get ahead of burglars with video surveillance - so you can feel secure and use the recordings to apprehend the thief if necessary.
A professionally designed and installed surveillance system helps protect your business against theft, break-ins, and vandalism.
We configure and install everything from simple cameras to advanced video surveillance systems and cloud solutions that can be integrated with other systems.
Is your solution over 5 years old? Read more about replacement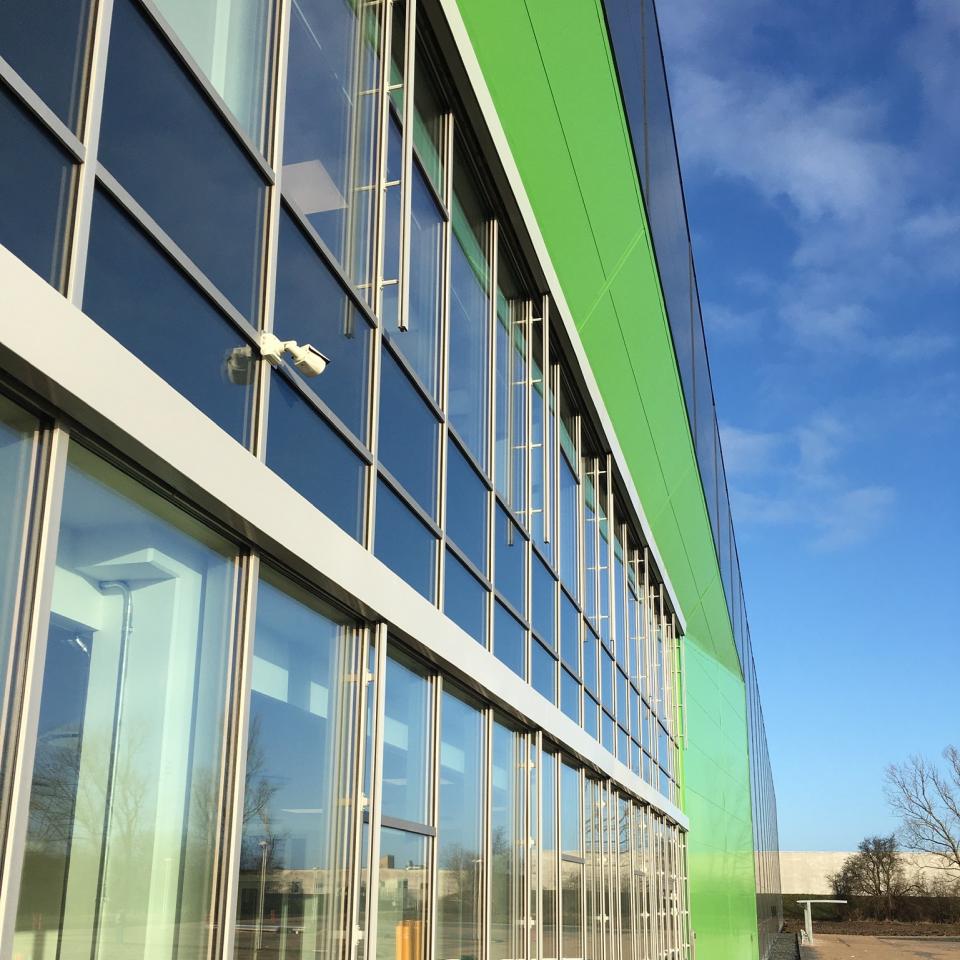 Your Benefits of Online Video Surveillance (CCTV)
With a subscription to online video surveillance, we ensure that we monitor your surveillance - so you are guaranteed that your solution functions optimally 24/7-365.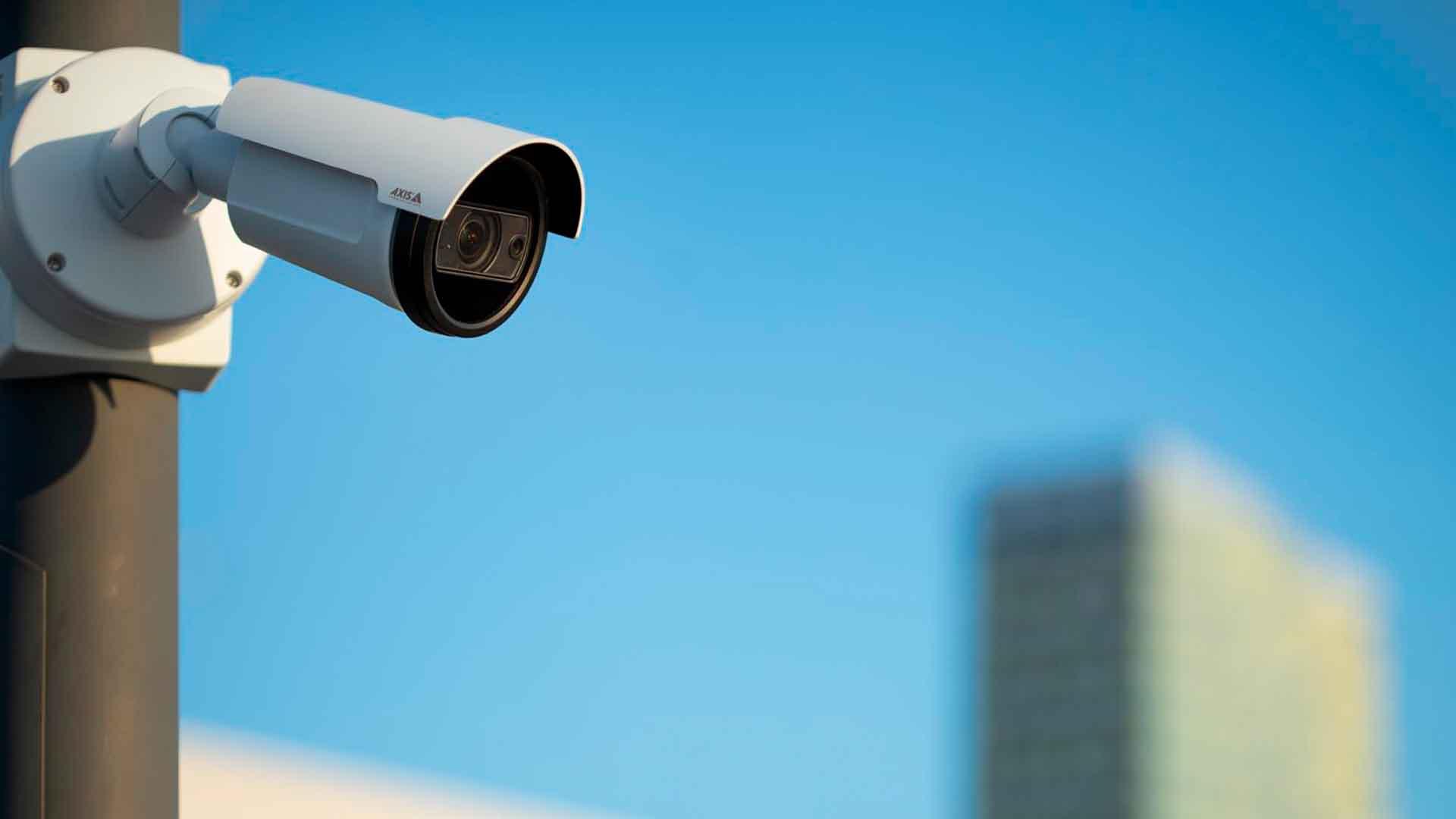 Video Surveillance (CCTV) for Businesses
At KIBO, we specialize in video surveillance for businesses. We offer a wide range of cameras and equipment that can be tailored to the unique needs and requirements of your company. We have expertise in installing video surveillance systems in all types of environments, including offices, stores, airports, pharmaceutical companies, production facilities, and more.
Whether you own a small shop, a large office, or an industrial building, a video surveillance solution can help you monitor and protect your business from crimes such as break-ins and vandalism. Should an unfortunate incident occur, recordings from surveillance cameras can assist the police in solving the crime and holding the perpetrators accountable.
The recordings from your surveillance cameras can be stored on a private server or an online cloud service. Here, we offer platforms such as Morphean or Eagle Eye Networks, which allow you to access your cameras and recordings directly from your computer, mobile phone, or tablet 24/7.
With Video Surveillance, You Can Easily Keep an Eye on What's Happening in Your Business in Real-Time
Video surveillance systems can be configured to detect events such as motion, light, and heat. This means that the system only records when something interesting happens in the surveillance area. This helps reduce the amount of data that needs to be stored and makes it easier to find recordings when needed.
Outdoor and Indoor Video Surveillance
Our video surveillance systems are of high quality and provide you with high-resolution images—both indoors and outdoors—of your premises, allowing you to monitor everything happening in real-time. We also offer remote access, so you can access the cameras and view live recordings from anywhere, at any time. Additionally, we provide access to our software, enabling you to analyze data and improve your business's operations.
Customized Video Surveillance Solutions for Business
Every business is unique, and that's why we also offer customized solutions that fit your specific needs. We work closely with you to identify your needs and requirements and tailor the solution that best suits you.
Tips for Choosing the Right Surveillance Solution for Business
When choosing a video surveillance solution for your business, there are several factors to consider. Here are some tips to help you choose the best solution for your business:
Start by identifying the areas of your business that require surveillance. These may be areas at high risk of crime or areas where employees work alone and may need extra protection. Outdoors, cameras can be placed on buildings, poles, or in parking lots. Indoors, cameras can be placed in corners or on ceilings to remain inconspicuous.
Choose the right surveillance camera for the task. If you want outdoor video surveillance, select cameras designed for outdoor use that are weatherproof. Cameras with motion detection and night vision can also be useful. At KIBO Sikring, we help you find the right types of cameras for the areas you want to monitor.
Select the right resolution for the task. Choose a resolution that is sufficient to capture important details. Higher resolution provides clear and sharp images but also requires more storage space for recordings.
Consider recording capacity. Choose a solution with enough capacity to store recordings for the desired period. You can also consider cloud-based solutions like Morphean or Eagle Eye that allow you to store recordings in the cloud.
Think about access to recordings. Ensure you choose a solution that provides easy access to the recordings, such as an app or an online solution like Morphean or Eagle Eye, which allows you to view recordings from your computer, mobile phone, or tablet.
Remember to comply with all relevant laws and regulations when installing and using video surveillance. You may also consider informing employees and the public about surveillance to avoid any potential legal issues.
Additionally, your surveillance cameras must be registered in the police's camera registry, POLCAM, if they are installed in areas used for regular traffic.
KIBO Helps Find the Right Surveillance Solution for Your Business
There are many factors to carefully consider when installing a video surveillance solution. At KIBO Sikring, we specialize in finding the right solution that matches your company's needs, including camera types, placement, installation, and recording storage, among others. If you want to learn more about surveillance, please fill out the form at the bottom of the page, and we will get back to you as soon as possible.
Is Your Existing Video Surveillance Solution due for an Upgrade?
A lot has happened in video surveillance in recent years, so there are many good reasons to consider moving your existing solution to the cloud. Depending on your current video surveillance system, there may be significant savings in terms of operation and maintenance—especially if you also have hardware and servers on-site. Learn more about upgrading video surveillance.
Let's have a conversation about your security needs
You are always welcome to call or write to us, whether it's for a specific offer or just for advice.
Please note, we only do repairs in Denmark.