Perimeter Security
There are several options for electronic perimeter security, including:
check Fence security with Intrepid Micropoint and Intrepid Microwaves from Southwest Microwave (learn more here)
check Buried security with Intrepid Microtrack from Southwest Microwave
check Gate and door security with active infrared beams from Takex (download product datasheet here)
check Facade security with laser scanners from Optex
check Video analysis with thermal cameras
check All forms are recommended and used where relevant
Contact us for more information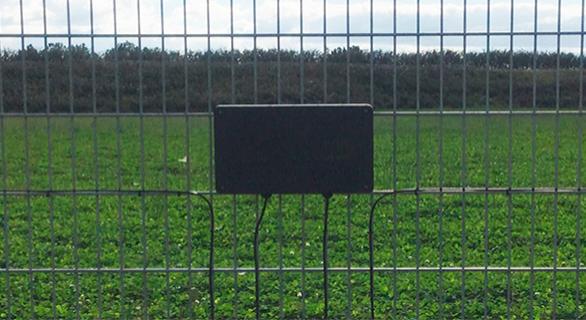 Intrepid Micropoint

The system has the significant advantage of being able to connect to existing alarm systems and integrate with a TV surveillance platform.
Benefits
Precise detection of the intrusion location, down to 3 meters accuracy.
Zone division via PC software.
Detection, power supply, alarms, and data via a single cable.
Options
Automatic control of PTZ cameras, which record alarm events and/or send live images from the fence line.
Control of lighting in the respective zone.
Activation of sirens and/or silent alarms.
Let's have a conversation about your security needs
You are always welcome to call or write to us, whether it's for a specific offer or just for advice.
Please note, we only do repairs in Denmark.