NOX - An Integrated Security System
NOX is a combined security system that integrates access control, burglary alarm, video surveillance, and climate and building management. NOX is an open system that can easily be integrated with existing IT systems.
NOX systems are particularly suitable for complex installations where flexibility, scalability, and innovation are essential parameters.
Contact us for more information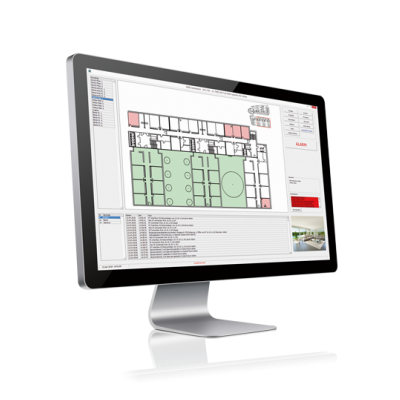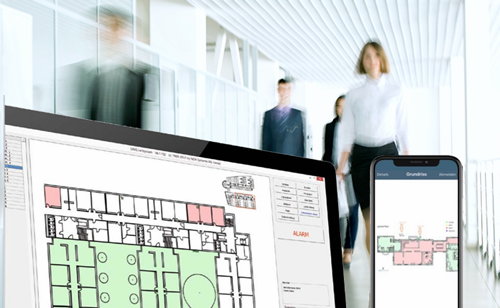 SIMS - Comprehensive Control System for NOX
SIMS combines your independent NOX systems, allowing you to control the system from a single platform.
With SIMS, you get an easy-to-understand graphical user interface tailored to your specific setup.

In addition to NOX SIMS, we also offer SmartIntego wireless handles for NOX.
With NOX, You Get:
A complete overview and full control of buildings, employee and customer access.
Easily accessible data and control. Through key fobs, control panels, mobile apps, laptops, and touch screens, you can arm and disarm securely and conveniently.
All communication is encrypted for maximum security. Most solutions include a graphical user interface where you can view your property's floor plan and easily control and monitor everything.
A scalable system with no licenses required. The NOX system is suitable for both small projects and complex commercial solutions with multiple properties.
NOX doesn't require annual licenses and is built through the selection of modules, ensuring flexibility and individual scalability.
Purchase only the features or inputs you need, with the option to expand. NOX's open system also allows for the use of third-party modules such as card readers and detectors.
Overview no matter where you are. With the NOX app, you can easily control the security system via mobile or tablet.
The user-friendly interface gives you full control no matter where you are, allowing you to open doors, arm and disarm from a single door to entire floors or buildings with just a few clicks.
The app also provides an overview of who has been in the building and the ability to switch between multiple locations.
The NOX alarm system is approved by Forsikring & Pension (Insurance & Pension).
Let's have a conversation about your security needs
You are always welcome to call or write to us, whether it's for a specific offer or just for advice.
Please note, we only do repairs in Denmark.