d'Gate AW Speedgate Is the Result of Intensive Research into Global Trends and Thorough Engineering Work
This unique speedgate, with its sophisticated look and "angel wings," is comfortable and safe to use for all users.
d'Gate AW speedgate offers many configuration options and can be connected to various types of access control systems, card readers, and scanners.
The speedgate can be equipped with ticket storage as an additional feature.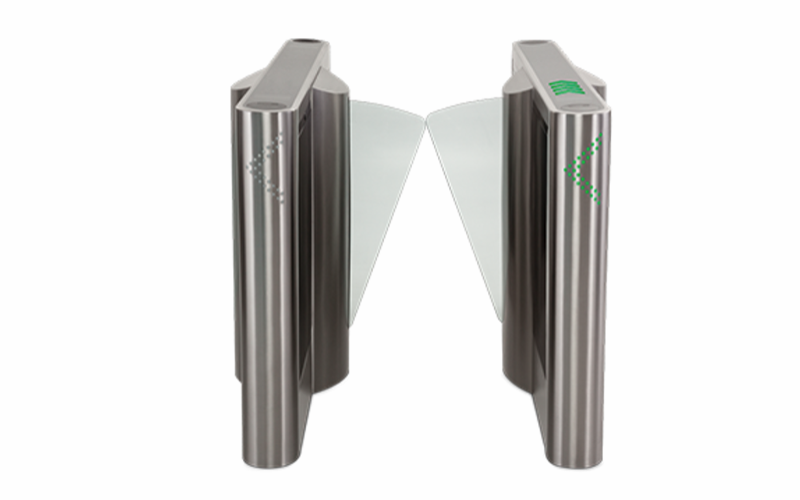 Watch a short video from when our consultants were at a training session in d'Flow.
The video provides an insight into how d'Flow works.
d'Flow is not just a revolutionary product - d'Flow
represents an entirely new category within speedgates.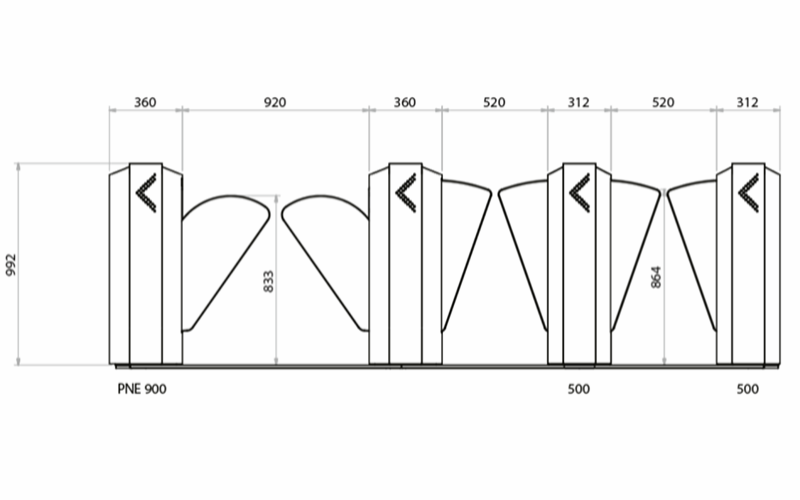 Features of d'Gate AW
Stainless steel casing with 2mm plates
"Angel wings" doors made of 12mm thick tempered glass or polycarbonate
Internal side doors with lock and key for easy access to maintenance and settings
Dedicated microprocessor allows control of door speeds for optimized passage flow
High-performance motor opens the doors in just 0.7 seconds
Detection system with 8 photoemission sensors and 2 additional safety sensors
Anti-panic system opens the doors if an obstacle is detected in the passage area
Anti-cheating system triggers an alarm if individuals attempt to bypass the system
Bidirectional passage control
Automatic door opening in case of power failure or activation of an emergency alarm
Power supply: 90 - 240 VAC
25W power consumption with doors closed at 500mm
Front-facing pictogram with two-color LED lights with individual brightness control by color
Dedicated microcontroller for motor control
Passage regulation with 10 infrared sensors
Let's have a conversation about your security needs
You are always welcome to call or write to us, whether it's for a specific offer or just for advice.
Please note, we only do repairs in Denmark.